5 Beautiful Nature inspired tattoo designs that look amazing in Henna: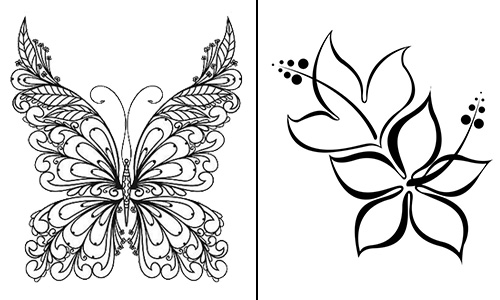 Details:
Butterfly:An Intricate yet clean design perfect for the ankle or back. This one will require some degree of skill and concentration to replicate. Use a stencil of the design if need be!

Feather: A timeless, elegant tribal feather design perfect for the hand, forearm or lower leg. Use a stencil of the design for better precision!

Sun:

Flower: A classic, feminine design, this clean cut floral design will sit perfectly on the arm, above the ankle or even on the back of the shoulder. One of the simplest designs to draw out with a henna tube, and simple enough to dry really fast!

Peacock: A swirly, curly peacock design perfect for animal lovers. Best spread over a larger area to allow its grandeur to come through, you can try it behind the shoulder or the upper arm.